The Masters of the Multiverse
Demonxbunny
Saving the Multiverse,
One Paradox at a Time.
DemonXBunny is a merchandise and multimedia company owned and operated by professional wrestlers/actors/interdimensional heroes, Rosemary & Allie (aka "The Demon" & "The Bunny"). Follow their adventures with a wild cast of characters on their YouTube show, Masters of the Multiverse!
We are always adding new items to our expansive inventory! Here's some of the most recent additions to our store!
A One-Sided Friendship Is Still a Beautiful Friendship
Okay, so that might be a bit of an unfair observation. The Demon DOES consider The Bunny to be a friend (maybe even her ONLY friend!) even if she doesn't show it like you and I would. After all, she IS a Dark entity from the ShadowRealm where hugs are considered to be an offensive restraint! But she has definitely gotten used to certain aspects of the human world – including bargain shopping! (We assume. We just needed a decent segue to send you to our Clearance section.)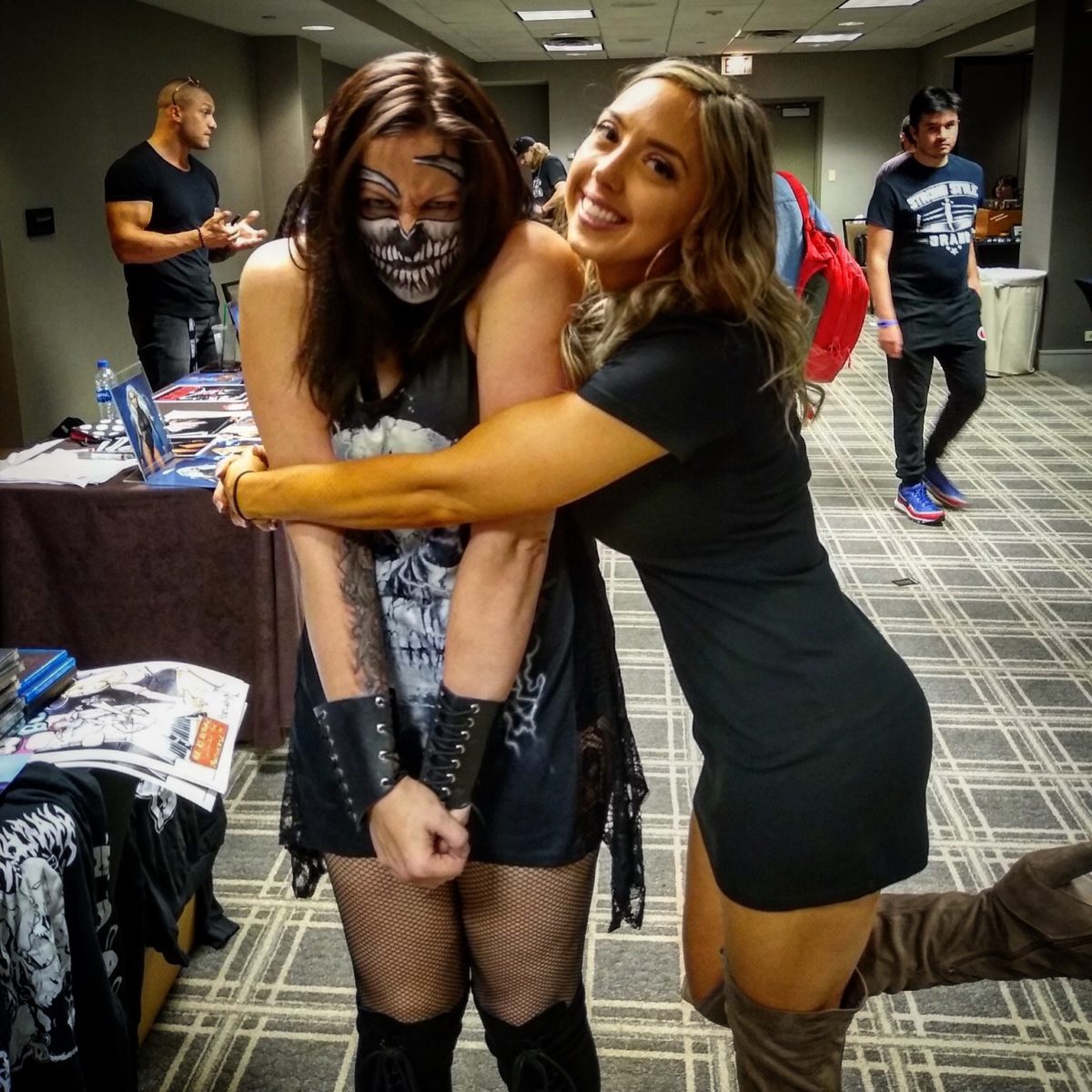 Never get a chance to catch DemonXBunny in person for an autograph? Good news! We've got a bunch of options available in the store!
If you love coffee as much as the Bunny does (and the Demon is coming around to) then you don't want to miss out on DemonXBunny's special House Blend! A smooth, light roast with a caramel undertone, and packaged by Carpe Cafe, our Energy Potion is available in both grounds and beans!
In this day and age, you KNOW it is imperative to follow your favourite brands on social media to keep up with the newest content! Follow us on 🐤Twitter (@DemonXBunny), Instagram📸 (demonxbunnyofficial) and 📘Facebook (www.facebook.com/demonxbunny). And of course, our YouTube channel: Allie's World! See those icons down there? 👇 Click them! DO IT!